The Thread that Supports
and Empowers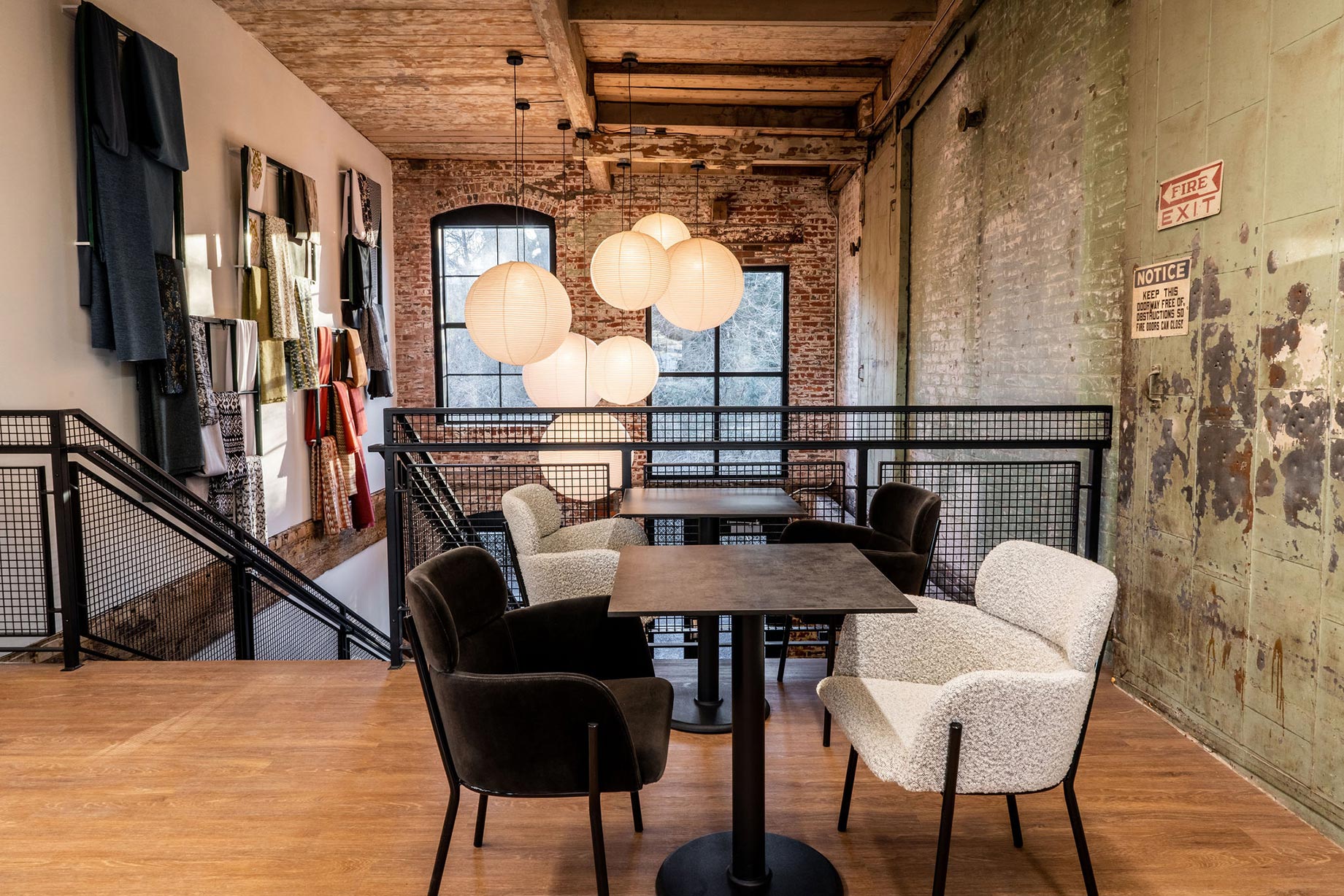 Introducing Braid Mill,
A New Type of
Work Environment
Introducing
Braid Mill,
A New Type of
Work Environment
Braid Mill is bringing together creators, entrepreneurs, and small businesses to build a tightly-knit collaborative community that supports and empowers its members to elevate their crafts, products, and services. No matter where you are in your journey, a startup looking to find its footing or an established business looking to take things to a new level, the Braid Mill will be a trusted resource as you navigate the shifting future and work to build your legacy.
With the blurring of the lines between work and home, Braid Mill is reimagining the work environment with all the comforts and amenities of home. Grab a coffee with a co-worker on the outdoor terrace, eat your lunch in the spacious kitchen, grab a seat and relax in one of our lounge spaces, and even shower or do your laundry, all at Braid Mill.
Each space at Braid Mill is unique in its own way. However, no matter which space you choose, you will have access to all of Braid Mill's business amenities including a fully equipped conference room, private virtual meeting rooms, break-out spaces, and a large mail and package room, all available 24 hours a day, 7 days a week.
Shared Conference Room
Breakout Spaces
Mail, Package, & Bike Room
Washer & Dryer
Common Kitchen & Lounge
Private Bathrooms with Showers
Shared Bathrooms
Virtual Meeting Space
Outdoor Terrace
Loading Dock
On-site Parking
24/7 Secure Access
Discover the unique blend of history and innovation that makes Braid Mill a one-of-a-kind collaborative work environment for creatives, entrepreneurs, and small businesses.